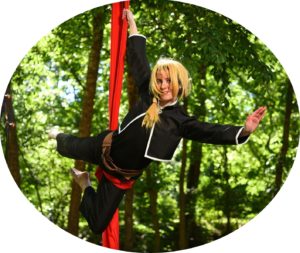 Welcome!  We are an anime and gaming obsessed dance company based in Atlanta, Georgia. We love anime: the stories, the costumes, the music.  We also love aerial arts: fabrics, trapeze, lyra, etc.
We started dancing our favorite characters from anime in the air as a way to continue and share the magic of the stories even after the last episode.
Check out examples of our work or contact us for a performance!